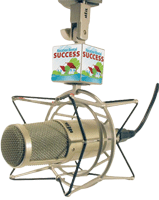 Check out my show:
Podcasting has changed so much in the past few years. The days of tinny-sounding recordings have been replaced with high quality radio-like audio and the range of topics is outstanding. There is now a podcast on just about every subject you can think of, but the one category that is grossly underserviced by the podcasting industry is travel.
This means the opportunity to get into your prospects ears are huge, and with some creativity, an individual owner or property management company can capture the market as the local expert in their area.
I spent time learning from the best in the podcasting world starting with studying under Cliff Ravenscraft a.k.a. 'The Podcast Answer Man and his program – Podcasting a-to-z. I also joined John Lee Dumas's (Entrepreneur On Fire) membership program Podcasters Paradise. Both of these are excellent resources for getting started with podcasting.
So in 2013 I launched, Vacation Rental Success, a weekly interview show mixed with the occasional solo episode. Focused at the vacation rental industry, owners, agencies, real estate agents and other players in the market, the podcast has taken off in leaps and bounds.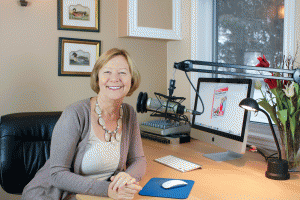 It is great fun interviewing some of the biggest and up and coming names in the vacation rental industry including Antonio Bortolotti (Vacation Rental World Summit), Alan Egan (Google Plus), Tyann Marcinck(Photography), Beth Carson (Author) and Matt Landau (Vacation Rental Marketing Blog), and many more. Collectively there have been just under 20,000 downloads  of the show with each episode getting around 500 – 700 downloads. (as of Aug 2014). 
As a bonus of having my own show and helping my audience achieve their Vacation Rental goals, I have also been featured on several other podcasts.
You can check out some of my podcasting episodes here:
Vacation Rental Success Podcast

Vacation Rental Renegades – Episode 006: The Past, Present & Future Of Vacation Rentals

Overseas Property Insider Podcast – Heather Bayer on Vacation Rental Strategy and Tactics
As a result of my prolific podcasting I was also invited to speak at the Podcast Movement Conference in Dallas in 2014.

I hope to continue a long career of podcasting and inspiring others to get their podcast started as well.